Trace
From Metroid Wiki
Trace is a bounty hunter that Samus encounters in Metroid Prime Hunters. He is a Kriken, a race apparently despised due to its ruthless imperialistic tactics. He is in exile and on a mission to expand the Kriken Empire as a rite of passage.
Equipment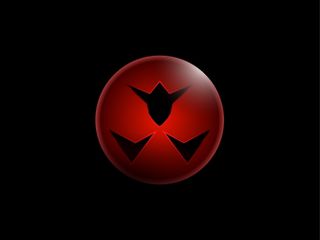 Imperialist
Main article: Imperialist
His affinity weapon is the Imperialist, a long-range quantum cascade laser. While using it, Trace can cloak himself when immobile. This makes him an ideal sniper, as he is hard to spot from far away.
Triskelion
Main article: Triskelion

Trace's alternate form is the Triskelion, a sophisticated piece of Kriken military biotechnology that allows Trace to biomorph into a three-legged war machine. In this form, Trace can dash at fast speeds, damaging foes whenever contact is made. When Trace stays immobile in this form, he'll cloak.
Data
Logbook
Manual
Official Site
Trace is a Kriken, one of the most hated and feared races in the galaxy. Every Kriken, when he reaches a certain age, is exiled by its clan for a rite of passage. Trace is currently in exile, traveling the galaxy looking for planets to expand the Kriken Empire.[4]
Trophy
Gallery
References