Navigation menu
FS-176
From Metroid Wiki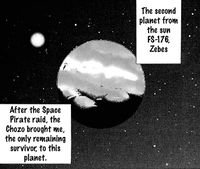 FS-176[1] is the star of the FS-176 solar system. The system is the most frequently visited location in the Metroid series. The planets Zebes, Twin Tabula, Oormine II, Bilium, and Tallon IV are part of the solar system. A holographic image of this solar system can be seen in Metroid Prime in the Observatory, located in Phendrana Drifts. The system and its star were first mentioned by name in the Metroid Manga.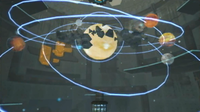 The planet Bilium orbits closest to the star. Between Bilium and the next closest planet (Oormine II) lies an asteroid field, which contains fairly large segments, suggesting that either the system is relatively young and is still in the process of forming its planets, or that a planet has been destroyed and its remnants make up the belt.
The third planet is Twin Tabula, and the fourth is Zebes. The furthest planet from the star, and also the most massive of the five, is Tallon IV.[2]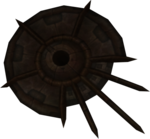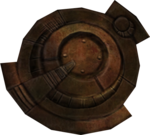 FS-176 was the subject of multiple sculptures in the Chozo Ruins formed by Chozo colonists to honor it.[3] These appear to be likenesses of the star itself and of the cyclical nature of day versus night.
References